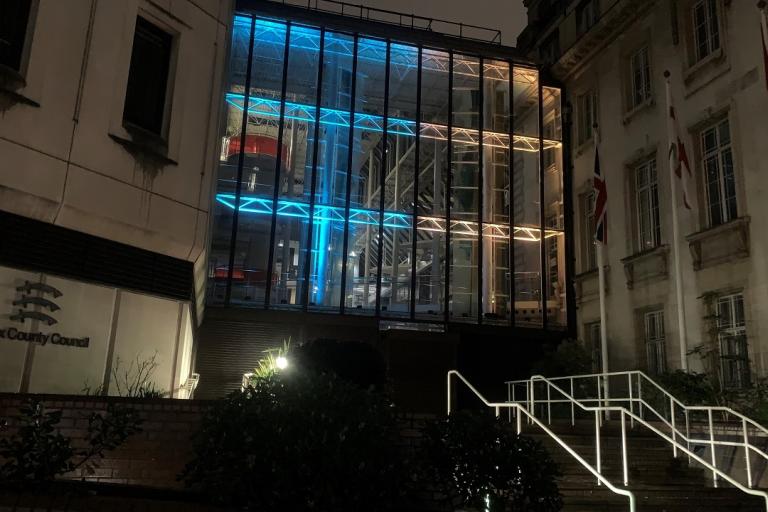 Donate money and essential items
Only donate to registered charities and trusted schemes to make sure your money is safe and being used effectively.
The Ukraine Crisis Appeal has been set up by the British Red Cross. Your donation could help someone affected get; food, water, first aid, medicines, warm clothes and shelter.
The Disasters Emergency Committee Ukraine Appeal is made up of 15 leading UK charities which are working together to provide emergency aid in Ukraine. The government has pledged to match public contributions, up to £20m.
WithUkraine has been set up by The Ukrainian Embassy in the UK for those who want to donate directly.
Find a registered charity you can donate to.
Sponsorships and visas
Sponsor a Ukrainian person or family
You can apply to sponsor a named Ukrainian and their immediate family members through the Homes for Ukraine scheme.
You should get in contact with the named Ukrainian directly. The Essex is United for Ukraine Facebook group can help you connect with people who are looking for a sponsor. The named Ukrainian should complete the visa application for Ukrainians with all their details and yours.
You can offer a spare room or separate self-contained accommodation, and you must be able to provide it for at least six months. You will receive £350 per month for up to 12 months. Read the frequently asked questions about the Homes for Ukraine scheme.
We are supporting the Homes for Ukraine scheme in a number of ways. The government has set out our role in their guidance for local authorities in the Homes for Ukraine scheme.
Sponsors welcoming a Ukrainian person or family
There is detailed guidance for sponsors welcoming a Ukrainian person or family. This includes information packs and translated information for guests.
The Ukraine Family Scheme
The Ukraine Family Scheme allows British nationals and people settled in the UK to bring more family members to the country for up to 3 years.
Other visa support for Ukrainian nationals
There is other visa support for Ukrainian nationals and their family members.
UK businesses and charities sending goods
UK businesses can contact the Export Support Service for questions relating to the situation in Ukraine and Russia.
The government advises against businesses sending charitable goods to Ukraine. Exports may be subject to customs declarations, checks, and duty and border taxes. Your donation could be delayed getting to people in need. Donate to a registered charity or trusted scheme instead.
The Charity Commission has published guidance for charities fundraising for Ukraine.
The government has published guidance for charities and trustees on the most commonly asked questions.
Cyber security
Take steps to prevent against the heightened cyber threat. Learn how to stay safe and secure online on the Cyber Aware website.
News
The latest data (as of 11 April) indicates there have been 803 requests from Ukrainians matched with 544 sponsors in the Essex County Council (ECC) area. All these applications are at various stages of checking and approval.
Published: 14 April 2022
We are continuing to support Ukrainian families arriving in Essex with their welfare and educational needs.
Published: 1 April 2022
Essex children's social care professionals have been preparing for the arrival of children and young people under Homes for Ukraine scheme.
Published: 25 March
Essex County Council and partners are working to provide support for both immediate and longer terms needs of Ukrainian arrivals.
Published: 24 March 2022
Advice for helping children and young people understand the war in Ukraine.
Published: 11 March 2022
Essex residents can now easily find ways to support Ukrainians fleeing from the conflict.
Published: 3 March 2022
County Hall in Chelmsford has been lit in the colours of the Ukrainian flag in a public display of our unity with the country.
Published: 2 March 2022