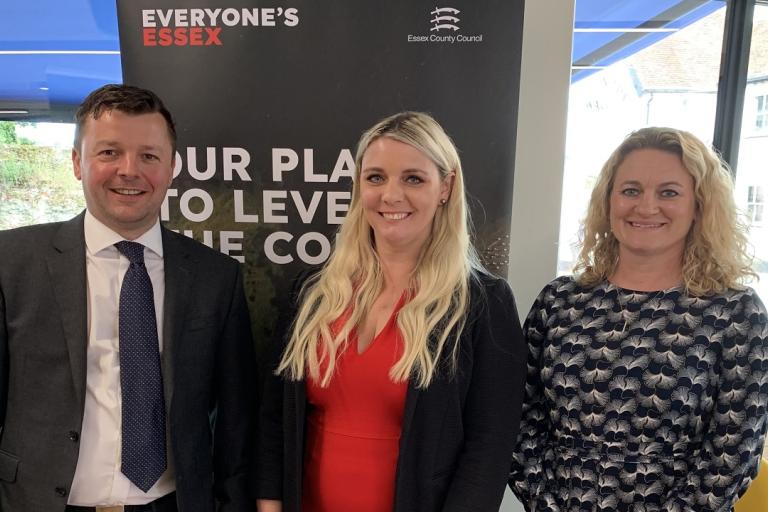 We have joined forces with HSBC UK to bring a series of pop-up events to residents, sharing the bank's financial literacy programmes in Essex Libraries.
Financial literacy is a critical life skill. HSBC UK runs award-winning financial education programmes for both young people and adults.
Starting in Colchester this autumn, we are working with HSBC to bring the new pop-up events to libraries.
They will offer face-to-face guidance around things like digital banking, fraud awareness and managing finances.
After the Colchester event, these will be extended to other parts of Essex, supporting our Levelling Up strategy.
Cllr Louise McKinlay, Essex County Council Deputy Leader and Cabinet Member for Community, Equality, Partnership and Performance, said: "Business and the private sector have a key role to play in our levelling up ambitions. A strong economy is absolutely essential to enabling people to fulfil their aspirations, but we know that people are facing significant challenges at the moment due to the cost of living rising significantly.
"That is why I am delighted that colleagues from HSBC UK are partnering with us to support our levelling up agenda and we are pleased to announce a new working relationship with the bank.
"HSBC UK, like us, is committed to supporting levelling up in a number of different ways, with a focus on helping young people and adults improve their financial skills and wellbeing."
Karen Collier, Local Director for the Chelmsford Local Market at HSBC UK, added: "HSBC UK are both passionate about working with Essex County Council and the local communities we serve to improve financial inclusion across the County."
Read Everyone's Essex – Our Plan for Levelling Up the County at our website.