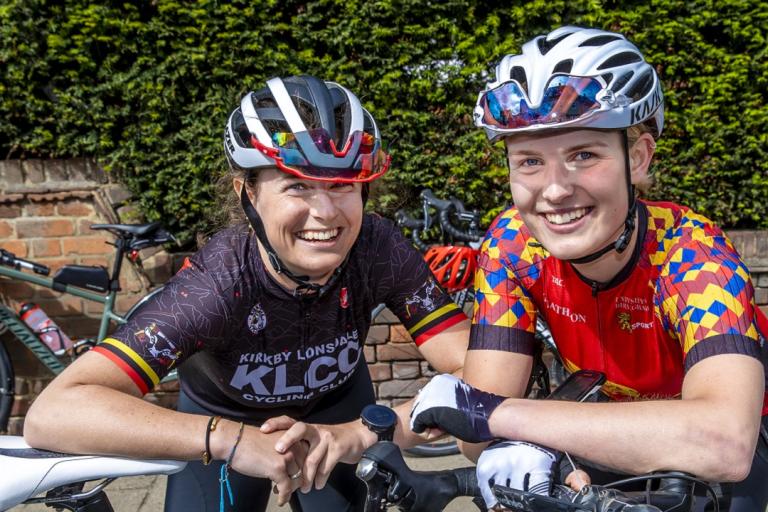 Active Essex's partnership with London Marathon Foundation (LMF), has seen over 15,000 residents get active following RideLondon-Essex 2022.
One million pounds has been injected into Essex to inspire activity, thanks to last year's RideLondon-Essex event.
Over 200 initiatives, sessions and programmes have been set up as a result, with lots of this provision taking place for residents along the RideLondon-Essex 2022 route. However, LMF funding has helped inspire activity at every corner of Essex, increasing activity levels for better physical and mental wellbeing, and strengthening communities by harnessing the power of physical activity.
London Marathon Foundation is the parent charity of London Marathon Events (LME), the organisers of RideLondon. All surplus from events organised by LME is gifted to LMF, who in turn provide grants to projects that inspire activity.
85% of successful applications to LMF's small grants programme are supporting communities through the cost-of-living crisis, offering warm spaces and refreshments as part of their activity offer. Meanwhile, 33 projects are helping encourage older residents to get moving for increased mobility, whilst 69 projects are helping provide the opportunity for children and young people to get active.
In addition, over 30 schools have been able to access funding to increase active travel initiatives and 70 schools have been supported to introduce active travel plans.
Similarly, Active Essex have been able to introduce increased inclusive cycling opportunities across the county. 32 children living with special educational needs and disabilities were engaged at a Trailnet session which took place at Harlow Fields school. In addition, support was provided to Wheels4All to deliver sessions at Edith Borthwick School. The Local Delivery Pilot Essex Pedal Power programme has been extended across other areas in Essex.
Catherine Anderson, Executive Director of the London Marathon Foundation, said: "Our mission is to Inspire Activity, and we're absolutely thrilled we've been able to help thousands of people of all ages and abilities to be more active through our funding partnership with Active Essex.
"Thanks to the 2022 RideLondon-Essex cycling event, within the past year our funding has supported a wide range of projects that are mindful of the realities of the cost-of-living crisis, making a difference to people's lives and helping communities across the county to be more active all year round."