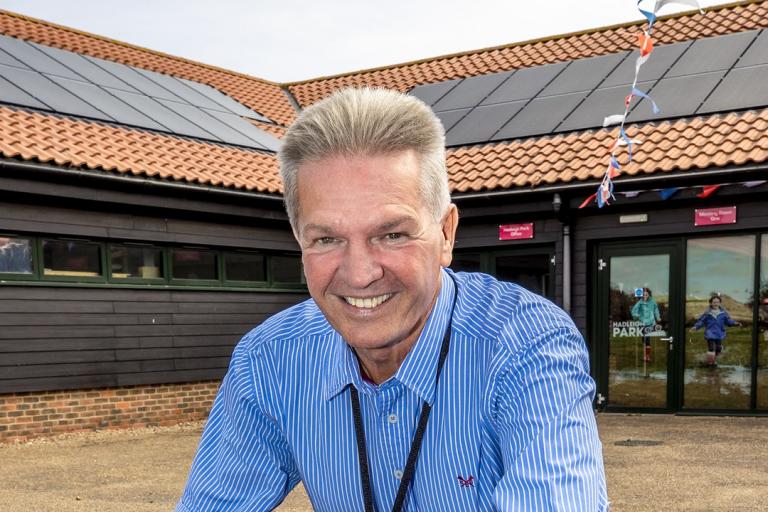 We are delighted to see a new three-phase project to connect young people to nature get underway. The project will see Prettygate Schools in Colchester adapt school grounds and enhance pupils' outdoor learning experience.
Volunteers and pupils got the project underway by planting 2,158 trees over three days. Pupils from Reception through to Year Six were all involved throughout different stages of the project.
The trees planted were funded through the Essex Forest Initiative. This is our ambitious tree planting project that will see 375,000 trees planted in the county between 2019 and 2024. The initiative is also providing the school with eight orchard trees.
Phases two and three of the Prettygate Schools project will see the completion of a new Forest School area complete with a fire pit, wild area, a pond with a pond dipping platform and a wildflower meadow.
These phases are being funded through our Essex Climate Action Challenge Fund.
The theme of the schools' garden is 'to encourage wildlife using recycled materials.'
Essex County Council Climate Czar, Councillor Peter Schwier said: "It's brilliant to see both the Climate Action Challenge Fund and Essex Forest Initiative working to benefit local Essex residents.
"There has been a lot of thought and planning put into this project from Prettygate Schools and it will be of great benefit to the pupils."
A spokesperson from Prettygate Schools said: "We are incredibly grateful for all the support and resources that have been made available to us via Essex County Council. Our children are already enjoying an improved site."
Read more about our plans for tackling climate change in Essex.