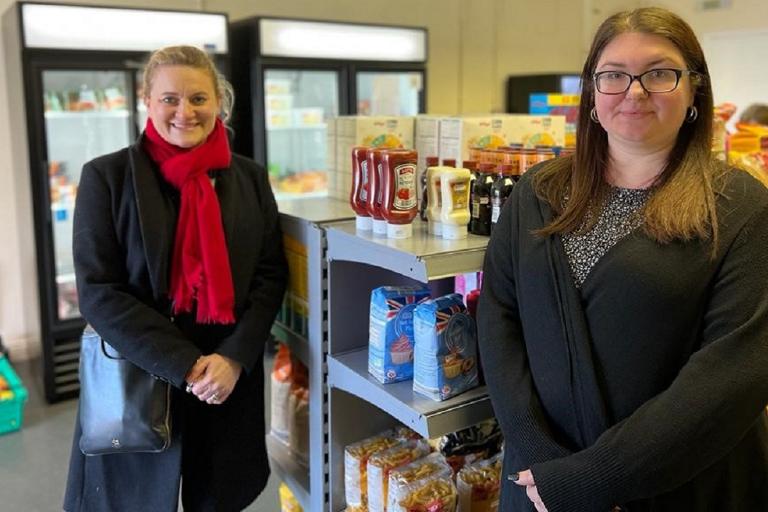 The Jaywick Sands Community Supermarket has moved into new permanent premises.
Following a successful first few months running as a weekly pop-up, the Brooklands Community Shop has now moved into its newly refurbished and fully fitted home at 12 Brooklands Gardens.
This means more space to stock low-cost food and household items and an increase in opening hours.
Customers are able to purchase a comprehensive range of household items, with fresh fruit and vegetables, milk, cheese, meat and everyday essentials all available at discounted prices.
This helps bridge the gap between food banks and affordable supermarkets.
For a small annual membership fee, anyone with a Jaywick postcode can come and visit three times a week.
Opening hours are:
Monday 10am - 2pm
Tuesday 10am - 2pm
Friday 12pm – 4pm
The shop is run by the Jaywick Community Resource Centre, with funding provided from our Levelling Up Fund.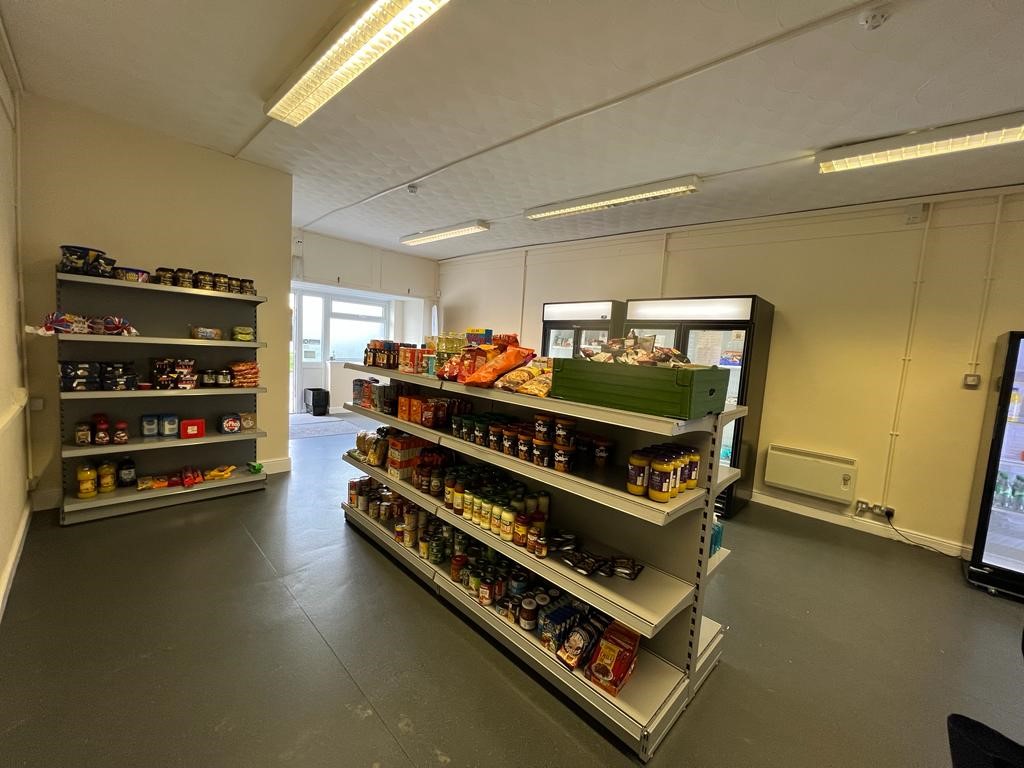 Cllr Louise McKinlay, Deputy Leader of Essex County Council and Cabinet Member for Community, Partnerships and Performance, said: "We know how much pressure family budgets are currently under, especially following Christmas, and this new supermarket offers residents the opportunity to save money on food but still have the chance to shop freely and choose what and how they want to spend their money.
"But it's not just about food. Brooklands Community shop is also a vital local hub, bringing neighbours and communities together and offering a warm welcome and friendly face to anyone needing support during these challenging times.
"The shop has already started to provide much needed help and support to the local community and I am delighted that they will now be able to extend their offering and opening hours to provide further support with this new permanent store.
"It is clear from the short period of time that our two new community supermarkets have been open that there is a real demand for this type of service and so we hope to open more community supermarkets across our Levelling Up activity areas in the very near future, so that we can reach even more families across the County who need support."
Shelly Tidman, Project Manager, Brooklands Community Shop, said: "I am so pleased we were able to get the money from Essex County Council to make this happen.
"It has been a lot of hard work but the feedback from people has been so nice. We have just over 100 members already and about 25 to 30 using the shop each week. Now that we are in our own building, we don't have to pack the shop away at the end of the day and we can stock more chilled and frozen produce and offer more hours to people to shop."
Cllr Paul Honeywood, Tendring District Council Cabinet Member with special responsibility for Jaywick Sands, said: "Community supermarkets are not only a cost-effective way of getting your shopping, but can also bring areas together.
"Jaywick Sands already has a really strong community, and I have no doubt that this will serve to forge even deeper ties in the neighbourhood; while also tackling the issue of people having to travel into Clacton for their shopping."
Read more about Everyone's Essex – Our Plan for Levelling Up the County.
The Brooklands Community Shop is the second community supermarket to open in Essex. Find out more about the other store at the Laindon Community Centre.