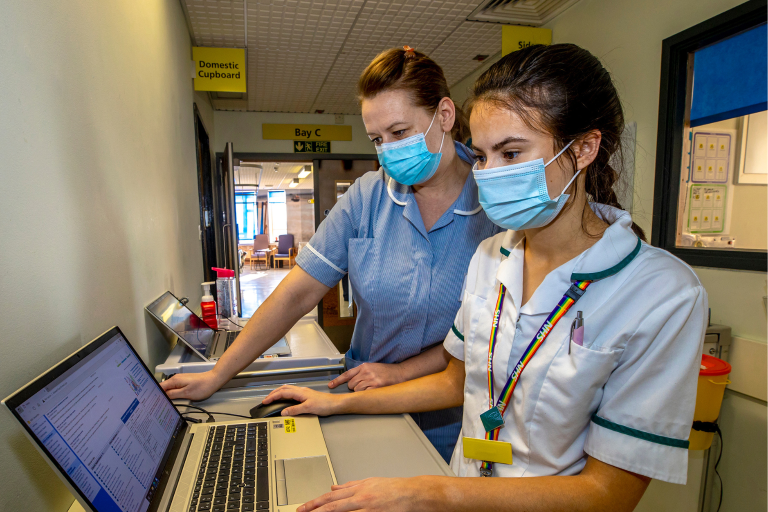 New pilot projects will create exciting opportunities in the health and care sector. Three ambitious workstreams will support residents in Basildon, Canvey Island and rural Braintree.
Together with Mid and South Essex NHS Foundation Trust (MSEFT), we have committed a total of £610,000 to the programme.
NHS colleagues will deliver the interventions. They will also evaluate them as it progresses. The findings will help us to scale up the project in the future. 
Anchor Ambition
Anchor Ambition will see the Trust extend its 'Southend Ambition 2050' programme. This programme:
supports access to reliable employment
offers support with skills and applications
aims to simplify the recruitment process
The programme will now be open to those in Basildon, Canvey Island and rural Braintree. It will engage with at least 300 residents by 2025.
New digital infrastructure
The second workstream will create a new digital platform. This will engage more than 1,500 young people in NHS opportunities.
Users will take part in virtual bite-sized learning to support them through their job application.
The digital platform will help to simplify the NHS application process. It will also create a new generation of talented NHS professionals.
Local digital experts, hundo, will build the platform. They have already launched an innovative virtual work experience service. This offers flexible and valuable industry experience.
Health Start
This workstream supports 18 to 25-year-olds. The pilot will offer four months of paid work placements to nine disadvantaged young people.
Participants will receive tailored guidance from NHS professionals. This includes intensive support from an Anchor Employment Support Officer.
Health Start will offer deep and meaningful workplace engagement. These interactions aim to raise aspirations and encourage future applications to NHS roles.
Follow Essex Opportunities on Facebook to find out about new opportunities.
Related news