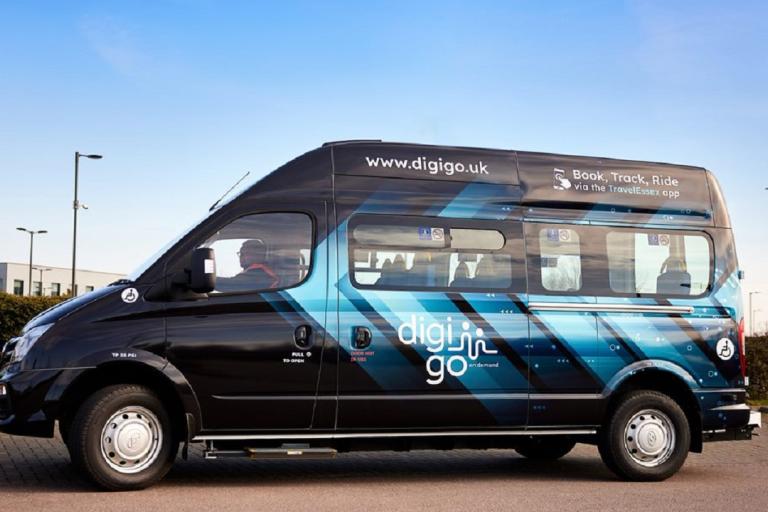 Our innovative on-demand public transport service DigiGo is celebrating its first birthday on April 1 2023.
Since its launch, passengers have used the shared public transport service to get to a whole variety of places, including Notley High School and Braintree Sixth Form, Broomfield Hospital and Great Notley Country Park.
In September, DigiGo also merged its two zones into one, and expanded out to Great Dunmow, Stebbing, Great Sailing, Great Canfield and the surrounding areas following feedback from residents.
DigiGo is a shared minibus service, which offers on-demand and pre-bookable travel with no fixed route or timetable.
It is easy to book a DigiGo journey via the TravelEssex app by selecting your pick-up and drop-off points.
Cllr Lee Scott, Essex County Council Cabinet Member for Highways Maintenance and Sustainable Transport, said: "We are proud to be celebrating twelve months of the new, innovative DigiGo service, which has served over 11,660 passengers during this time.
"DigiGo offers convenient and flexible travel for residents, is a sustainable alternative to other modes of transport and enhances our public transport offer in rural and suburban areas. As we enter the second year of the pilot, we continue to listen and act on feedback, dynamically changing the service as we go.
"We thank our passengers who have used the DigiGo service since its launch and celebrate this milestone with you all."