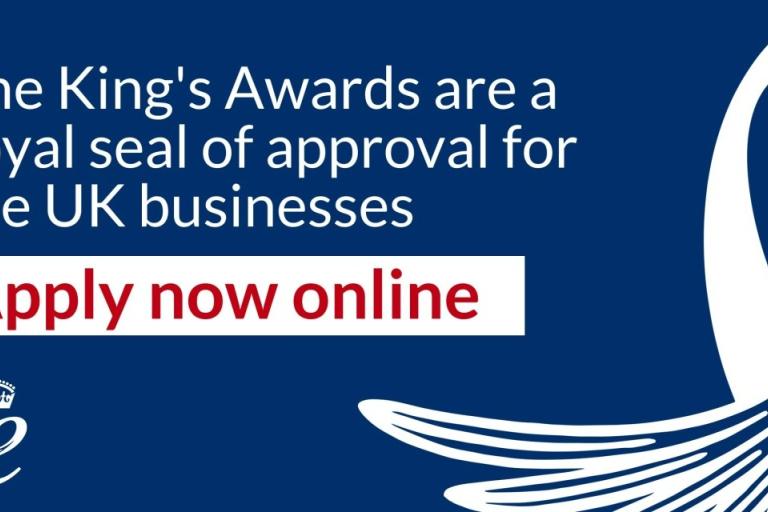 All businesses in Essex, big, medium or small, are now invited to apply for a prestigious King's Award for Enterprise.
The King's Awards for Enterprise are the most prestigious awards for businesses, recognising and celebrating business excellence across the UK. The recipients of the awards demonstrate outstanding success in their respective fields of innovation, international trade, sustainable development and promoting opportunity (through social mobility).
An estimated 20 million United Kingdom residents watched the coronation of King Charles III along with an estimated two billion viewers worldwide. The King's Awards for Enterprise gives businesses the potential to utilise customer recognition of HM King Charles III at home and abroad.
The King's Awards are open to all small, medium, or large businesses, as well as non-profit organisations, with more than two full-time employees. The majority of companies who win a King's Award have fewer than 250 employees, but larger corporations are often winners too.
It is free to apply for an award if you are UK-based, file tax returns with HMRC, and demonstrate strong corporate social responsibility.
From 2024 The Awards will be announced annually on 6th May, to mark the anniversary of His Majesty The King's Coronation. Applications for the 2024 round are now open, closing midday 12th September. Eligible businesses are free to apply for one or more categories. Recipients pass a robust assessment process, judged by experts from industry, academia, the voluntary sector and senior officials in Whitehall.
The award is valid for five years and award-winners report a range of benefits, including national and global recognition, excellent marketing opportunities, and a reported boost in trade.
Essex County Councillor Lesley Wagland OBE, Cabinet Member for Economic Renewal, Infrastructure and Planning said: "Here in Essex we have a strong business start-up rate, which is also maintained in the county's business survival rate.
"We know that many of the great businesses which operate in Essex are small firms and, while we are very proud of our bigger businesses, we also want to encourage small firms to apply for a King's Award for Enterprise.
"To gain a King's Award for Enterprise, businesses have to tell a compelling story of development and I know we have no shortage of those stories here in Essex.
"These awards are for you, they will increase your business, help you grow, and boost your trading reputation. I encourage any of the great firms we have here in Essex to apply."
Mr Keith Attwood, Deputy Lord Lieutenant of Essex, was CEO of e2v when the company won the Queen's Award for Enterprise several times.
Mr Attwood said: "Essex has the great benefit of many highly successful companies, large and small, which are the life-blood of our county. As Deputy Lord Lieutenant, I am keen to promote this commercial success and to ensure that it receives maximum recognition through the prestigious King's Awards for Enterprise."
To apply for a King's Award and for more information, please visit The King's Awards website here.