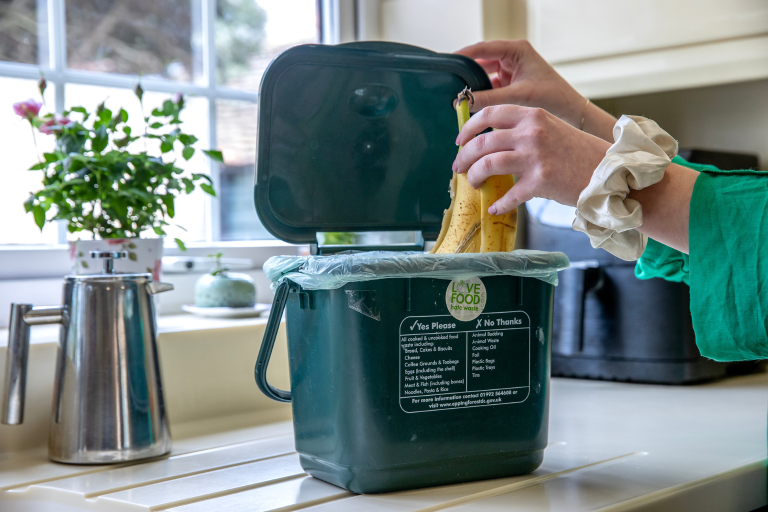 We're introducing new ways to help people reduce their food waste.
From July, we will be sending eligible households tools to help them recycle food at the kerbside. This includes a sticker for their general rubbish bin, caddy liners and a leaflet. Households in Braintree, Colchester and Epping Forest will receive these first. We will then expand to other areas of the county.
Currently, 26% of food waste in Essex ends up in the general rubbish bin. These tools have helped other authorities increase food recycling by up to 20%. It has also reduced the amount of food waste sent to landfill.
Councillor Malcolm Buckley, Essex County Council's Cabinet Member for Waste Reduction and Recycling, said:
This is an exciting opportunity for us to increase the amount of food waste recycled at the kerbside. When food goes to landfill it releases methane. Methane is a harmful greenhouse gas that contributes to climate change.

"Disposing of food waste in landfill is also very costly. In fact, it's costing Essex taxpayers £9 million a year to dispose of. By recycling food waste, we can save money and invest it in other essential services.

"Recycling food waste also generates energy and fertiliser, which can be used in farming across Essex."
You can learn more about food recycling.