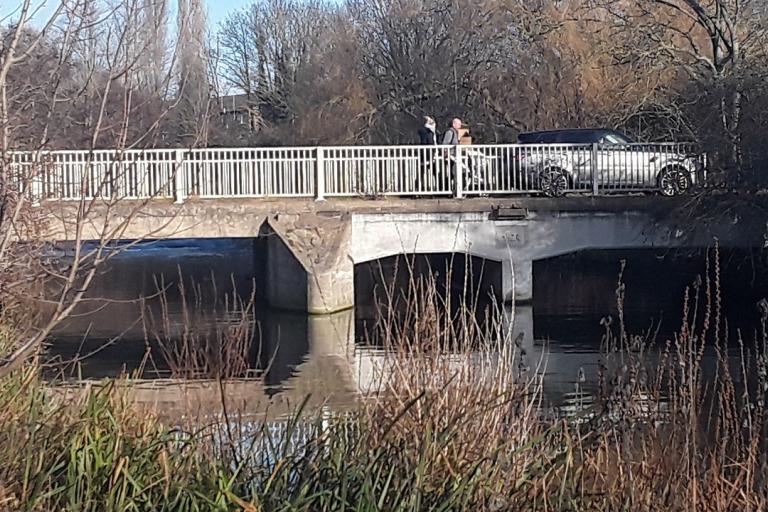 A series of improvement works are set to take place on Victoria Road, Chelmsford.
From Monday 3 April to Wednesday 19 April, Victoria Road Bridge will be fully closed 24 hours a day while the essential works are carried out. Properties and businesses can be accessed from either side of the closure points via a diversion.
Works will see Victoria Road Bridge re-waterproofed to add extra protection to the structure.
Multiple other improvements are planned at the same time. This includes upgrading the toucan crossing adjacent to the bridge with new equipment and a wider crossing, aiding cyclists and pedestrians.
The length of Victoria Road between the junction of Springfield Road and New Street will also be resurfaced in stages with the support of temporary overnight closures.
It is expected Victoria Road Bridge will be reopened after approximately two and half weeks. This is subject to change as the bridge waterproofing and surfacing require dry conditions.
Additional improvements to the Riverside cycle path (between Victoria Road and Waterloo Lane) will continue throughout April as part of ECC's Active Travel Fund works.
Cllr Lee Scott, Essex County Council Cabinet Member for Highways Maintenance and Sustainable Transport, said: "As well as providing essential maintenance we are investing in walking and cycling improvements for this busy route in the city to provide the residents of Chelmsford with safer, greener, healthier transport options.
"This is a tight work programme with numerous activities planned within a relatively small working area. Teams are co-ordinating their efforts in a bid to keep the work duration and traffic restrictions to a minimum with access to businesses maintained, reducing the need to close this site on multiple occasions to carry out these improvements."