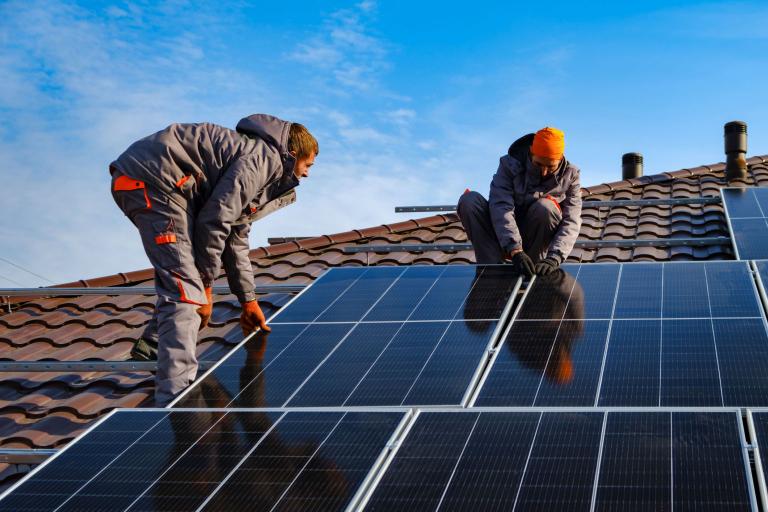 An ambitious sustainable skills project has received a prestigious award. Our Harlow and Tendring Retrofit Pipeline for Economic Renewal has won the Delivering Clean Growth award at the 2023 ADEPT President's Awards.
Retrofitting is the process of improving existing buildings to make them more sustainable. This could be by adding heat pumps, which extract heat from the air to heat homes, or installing solar panels.
We are running the programme in partnership with Retrofit Academy CIC. Funded by the UK Community Renewal Fund, 248 residents have received retrofit qualifications.
To make Essex more sustainable, we need to improve around 400,000 properties in Essex. The programme will help fill the skills shortage in this area and support businesses.
Find out more about the Retrofit Academy: Essex.