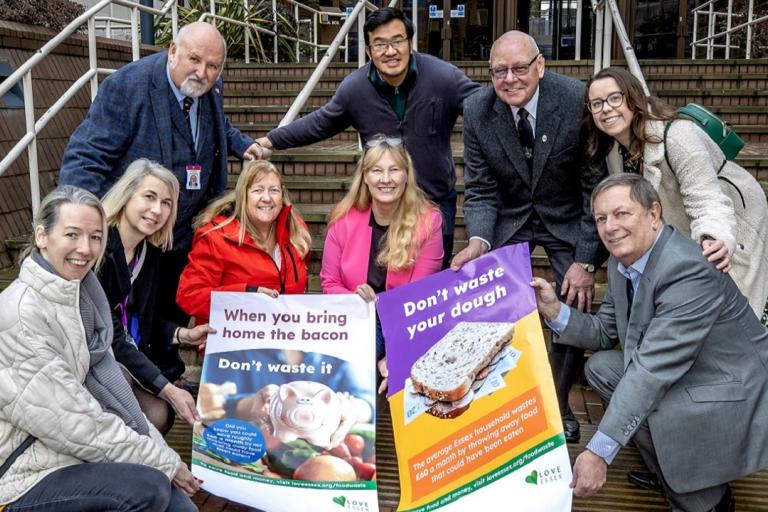 For this year's flagship Love Essex campaign, we are partnering with 10 of the district, city and borough councils to encourage residents to reduce the amount of food that is thrown away.
In Essex, food waste currently makes up roughly 25% of the waste found in the general rubbish. Not only is this contributing to climate change, but it's also a huge waste of money. The average Essex household wastes £60 a month by throwing away food that could have been eaten.
This is why we are giving you the chance to win the equivalent amount in supermarket vouchers every month throughout the year. All you need to do is sign the Essex Food Waste Pledge, and take part in the monthly challenges.
Councillor Malcolm Buckley, Essex County Council Cabinet Member for Waste Reduction and Recycling, said: "Food waste is a serious issue that we can all play our part in tackling. Every year in the UK, we throw away 4.5 million tonnes of food that could have been eaten. This could fill 8 Wembley stadiums or 490,000 bin lorries. Sign the Essex Food Waste Pledge and you will get some great ideas on how to make the most of your food and your money. Plus, you'll have the chance to win £60 supermarket vouchers each month."
Deadline Communications have created a humorous short film to highlight the issue of food waste. The film will premiere at 10am on Wednesday 11 January.
Find out more about the Essex Food Waste Pledge at the Love Essex website.