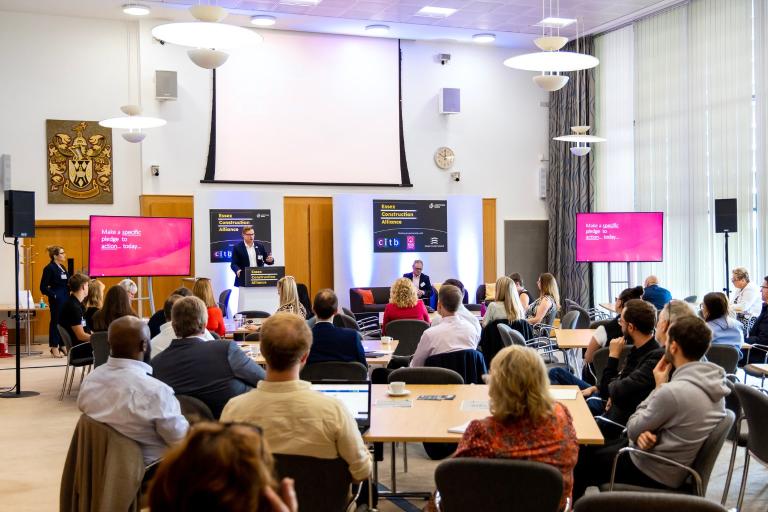 A new group has launched to support large and small construction businesses in Essex.
Construction plays an essential role in the local economy. It employs over 65,000 people in Essex and is set grow by more than 30% by 2040.
The newly formed Essex Construction Alliance will help businesses to take advantage of these new growth opportunities and overcome future barriers.  
The alliance launched at its inaugural event. This saw expert speakers take to the stage to inspire local construction businesses.
Speakers included RT Hon Robert Halfon, MP for Harlow and Minister for Skills, Apprenticeships and Higher Education. RT Hon Halfon spoke about the importance of skills programmes, such as apprenticeships, to grow the sector.
Businesses can join the alliance and be first to hear about events and growth opportunities.
Email constructionalliance@essex.gov.uk to register an interest.
The Essex Business Community Pledge has also been launched. This invites businesses to commit to a series of skills, training and employment actions.
Examples of pledge actions include:
offering shadowing opportunities
promoting entry level jobs
supporting employee wellbeing
tackling gender stereotypes
Business can also make a bespoke pledge. Our team of business engagement and skills experts will help your organisation to develop any actions.
We will also support businesses to achieve their pledges through technical guidance and promotion.
Read the Essex Business Community Pledge and commit to supporting local skills initiatives.