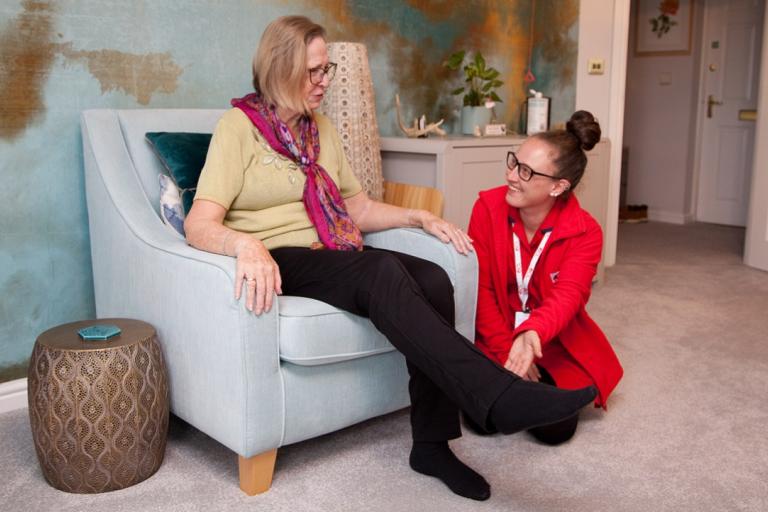 We are proud to launch the 'Your Career Matters. Bring your Passion. Work in Care'. A campaign to attract more care workers into the Essex care sector.
There are over 35,000 people working in the care sector in Essex, making it one of the county's biggest workforces. There are a variety of different job roles and the chance for training and progression in a rewarding career.
Fay Blackwell, aged 30 from South East Essex, became a Community Care Assistant seven months ago following a career change.
Fay said: "I was a supervisor in a pub for four years, then decided I just wanted a change in career. I've always been a caring person, so I explored ways of helping people through my job and settled on a career in care.
"If you're looking for new opportunities in 2023 then you should definitely consider becoming a carer. Each day brings so much variety and satisfaction – it's incredibly rewarding to know that you can help people in a time when they might not have anyone else."
Emmanuel, aged 49. has been a Trusted Assessor for over five years in Brentwood.
Emmanuel said: "I used to be a security officer for the Home Office, but have always had a passion for caring so looked at roles in the setting. I now work with clients who've had an operation or injury and need help getting back on their feet. I provide that support until they can manage on their own.
"It is so lovely to see people getting stronger every day knowing that you are helping them and making a difference. It is why I am passionate about this job. I think it is a huge privilege and honour to help people in this way, the work is just so rewarding and fulfilling."
Learn more by visiting our careers in care blog or view our opportunities and apply for a career in care.