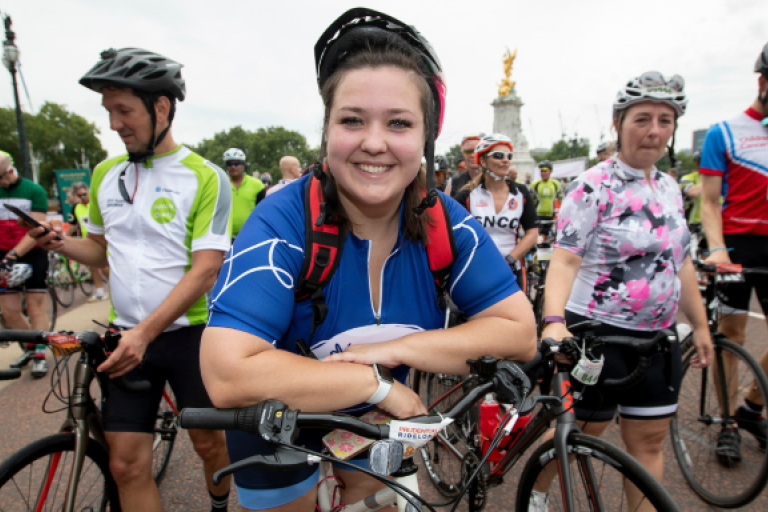 After a successful and exciting six months, there is real evidence that RideLondon is encouraging Essex residents to move more.
Over 140 new physical activity sessions are taking place across Essex as a result of RideLondon-Essex in May 2022. This includes everything from mother and daughter bootcamps and boxing sessions, to Skate Jam events and inclusive cycling initiatives.
The RideLondon-Essex cycling event, which took place in May 2022, has led to a million-pound funding partnership.
London Marathon Foundation (LMF) is the parent charity of London Marathon Events (LME), the organisers of RideLondon. All surplus from events organised by LME is gifted to LMF, which in turn provide grants to projects that inspire activity.
Through Find Your Active small grants funding a huge range of new initiatives have been launched.
Another key focus for the funding partnership has been to support over 70 schools to design an active travel plan. More than 30 projects have also secured funding to implement further physical activity opportunities for pupils and their families to travel actively. This includes projects such as bike loan schemes, scooter safety training, bike shelters, walking buses and bike sessions for the whole family.
Special Needs Schools Harlow Fields and Columbus in Chelmsford have also accessed the inclusive cycling funding, to deliver taster days by established organisations Trailnet and Wheels4All.
Funding is also enabling the expansion of community cycling initiative Essex Pedal Power into three new locations. Pedal Power is a free bike loan scheme, supporting residents to travel actively as well as increase access to employment, education and key local services in the county's most disadvantaged areas.
Catherine Anderson, Executive Director at the London Marathon Foundation, said: "It's inspiring to see such a wide range of funded projects and initiatives taking place, with communities along both the RideLondon-Essex route and across the county benefitting from our funding. By partnering with Active Essex, we're able to support those who need the most help to be active, so many more people can lead active and healthy lives."
Cllr Lee Scott, Essex County Council Cabinet Member for Highways Maintenance and Sustainable Transport added: "The tremendous benefits of bringing RideLondon to Essex are now clear to see. Not only is this funding providing vital support to cycling initiatives across the county, but we recognise the many ways residents wish to get moving, and this funding has helped groups who are encouraging people from all walks of life to engage in physical activity, however it suits them."
Find out more about Find Your Active at the Active Essex website.