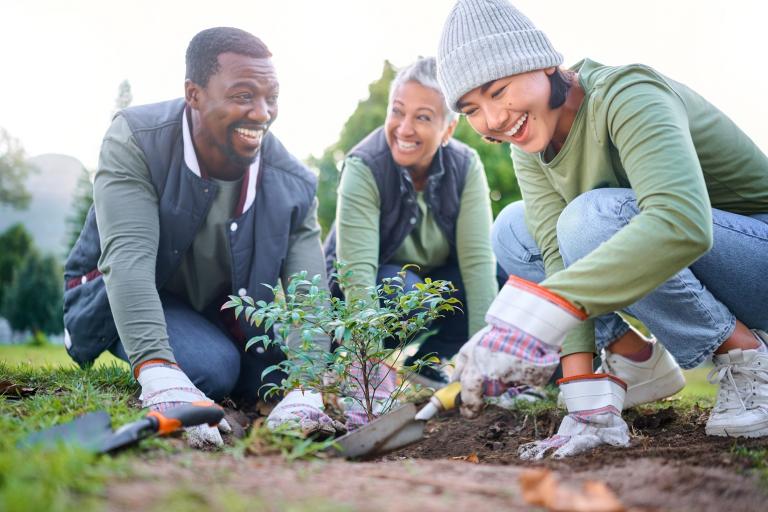 Volunteering in Essex is a great opportunity to support your local community. With a variety of opportunities there is something to suit everyone's skills, experience and availability.  Volunteers in Essex work in a wide variety of roles, from offering companionship to people who are socially isolated, to providing practical help in the community. 
Get that feel good feeling this summer 
Whether you're looking to volunteer for a couple of hours or more, your efforts can make a huge difference to your community. The benefits of volunteering include: 
helping others in your community  
a sense of pride  
opportunity to make new friends 
learning new skills and gain work experience  
building confidence  
Councillor Louise McKinlay, Deputy Leader of Essex County Council talks more about why you should volunteer.
Where to volunteer in Essex 
We have several volunteering opportunities at Essex County Council. Opportunities include supporting Essex Libraries or becoming an ACL Digital Champion. We've provided a range of local volunteer opportunities in Essex below: 
Discover more volunteering opportunities at volunteer Essex, where you can search based on your location, interests and specific activities.  
Volunteering isn't limited to opportunities posted online, you can find a cause you care about and start making a difference today. Whether that's helping an elderly neighbour or litter picking, create your own opportunities to support the community. 
Throughout the summer we would love to hear about the groups and organisations that make a difference in your local community.  If you are currently looking for volunteers and would like us to share an opportunity on this page, please complete the Essex volunteering opportunities form. 
Celebrate your local Volunteers 
You can show your appreciation for local volunteer groups with the Kings Award for Voluntary Service. The award is given to volunteer groups across the country to recognise the incredible work they do. If you have a group in mind, make a nomination online.
Lord Lieutenant of Essex talks about The King's Award for Voluntary Service, the highest national honour given to voluntary groups.