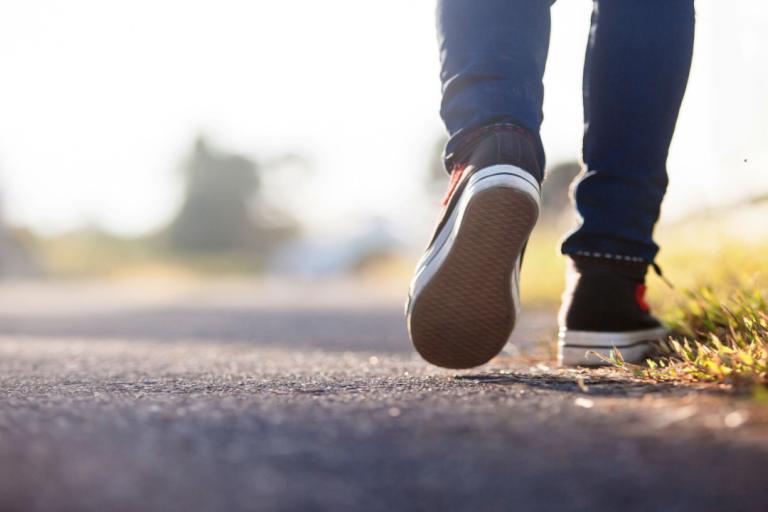 We are urging residents to take part in National Walking Month this May.
Coordinated by charity Living Streets, the month includes Walk to School Week. Running from 15 May to 19 May, the theme of this year's week is "Walk with Wildlife".
This year we are funding 23 primary schools to take part. This is 243 classes and around 7,290 pupils.
Encouraging residents to walk rather than use their cars for shorter journeys is part of our ambition to make Essex safer, greener and healthier.
With Active Travel Fund 2 funding we have implemented infrastructure projects in Braintree, Brentwood, Chelmsford, Colchester and Wickford.
Healthy school streets have been introduced in Sawyers Hall Lane and Middleton Hall Lane in Brentwood, Lancaster Way and Gilchrist Avenue in Braintree and Lexden Road in Colchester. Temporary street art, 20mph signage, new 'pencil' bollards and resurfaced or widened pavements have been installed. This is to alert drivers to slow down and encourage parents or carers and their children to walk, cycle or scoot to school.
In addition, we have funded walking and nature app GoJauntly, who have curated over 100 Essex walks. Nearly 1 million people have been reached via the app with over 14,000 residents inspired to walk more locally.
Cllr Lee Scott, ECC Cabinet Member for Highways Maintenance and Sustainable Transport, said: "For many people, walking is the easiest type of travel and yet many of us don't walk enough. It is so natural that we often don't even consider it a form of transport. However, in our busy lives, we may have undervalued the most fundamental way of getting around.
"Walking is one of the easiest ways to improve physical and mental health and by swapping a short drive for a short walk, you can help reduce air pollution and congestion – and save yourself money and keep active in the process."
Find out more about GoJauntly and read our walking strategy.