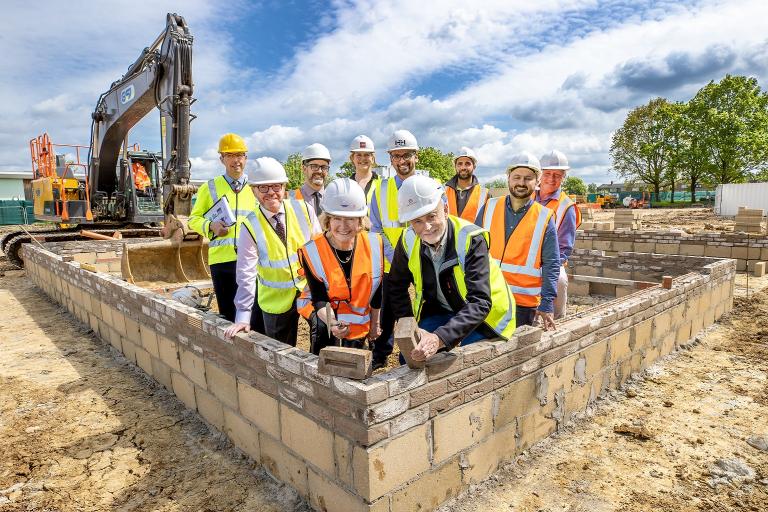 Construction has started on 35 new homes in Harlow, on the site of the former Purford Green Junior School in Little Brays. The first houses will be available to purchase in Spring 2024.
Oakview Walk, the name of the development, includes 35 two, three and four-bed homes.
Homes will be built to the highest possible energy efficiency standards, using air source heat pumps, which extract heat from the air to heat homes and hot water. Plus, homes will include solar panels and electric vehicle charging points. Reaching these standards is important to helping us achieve the aims set out in our Essex Climate Action Plan.
Also, the development will include a woodland walk and oak trees will remain, to enhance the setting.
Oakview Walk is being led by Essex Housing, our development team. Marfleet & Blyth was awarded the contract to construct the new homes in January 2023. The development is expected to be complete later in 2024.