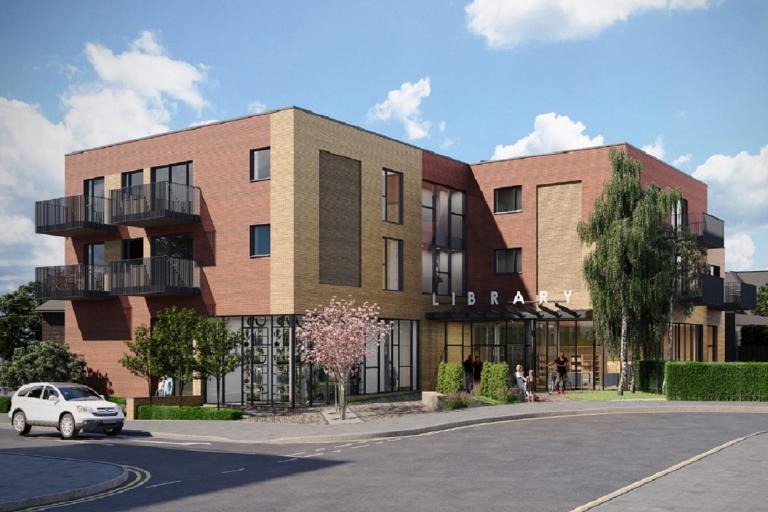 Work is underway on the construction of a new library in Shenfield. Once complete the site will be home to a larger modern library, meeting room, a new public garden and an outdoor learning space. The new development will also create a flexible commercial space.
The new library is being delivered by Essex Housing, our in-house development team. It is being funded by the development of nine high-quality apartments above.
The building includes a range of sustainability features to reduce its impact on the environment. This includes air source heat pumps, solar panels, a 'green wall' and electric vehicle charging points.
The new library is set to open by spring 2024.
You can keep up to date with the latest developments on the Shenfield Library project website.
Alternative library service
Whilst building work is taking place, an alternative library service is being provided at:
Bishops Hill Adult Community Learning Centre,
Rayleigh Road,
Hutton,
Brentwood, CM13 1BD
Alternative library service opening hours
Monday – 9am to 5.30pm
Tuesday – 9am to 5.30pm
Wednesday – 9am to 5.30pm
Thursday – closed
Friday – 9am to 5.30pm
Saturday – 9am to 5pm
Sunday – closed