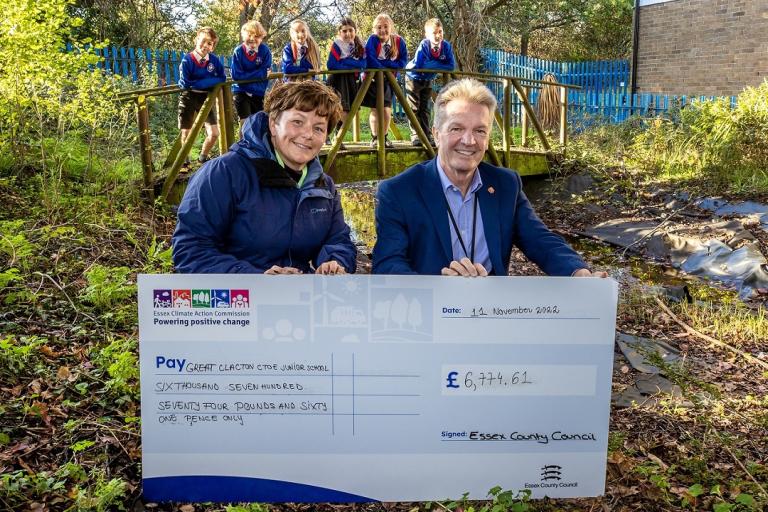 A disused pond area at a Tendring junior school will be brought back to life, thanks to a grant from our Climate Action Challenge Fund.
Great Clacton C of E Junior School will use the £6,774.61 grant to restore the pond area. This will help children learn more about the natural environment and develop a love of nature.
Once the pond has been restored, the school plan pond working parties during the weekends and holidays, helping the wider school community, staff, children and their families to enjoy the pond and its wildlife.
The new pond will allow children to pond dip and learn about the eco-system, the surrounding wildlife, and looking after the natural environment.
The school will be holding a public opening ceremony and plan to highlight the project at the Tendring Show through an educational exhibition, and in the local paper.
Cllr Peter Schwier, Essex County Council Climate Czar, said: "I am delighted to award Great Clacton Primary School a cheque following a successful Essex Climate Action Challenge Fund application, which will allow the complete restoration and improvement of a school pond.
"This will help inspire and highlight the importance and understanding of the value of our natural world and environment to the children, teachers and even parents."
Find out more about our £500,000 Climate Action Challenge Fund at our website.
Read more about The Essex Climate Action Commission and the county's plans for tackling climate change.