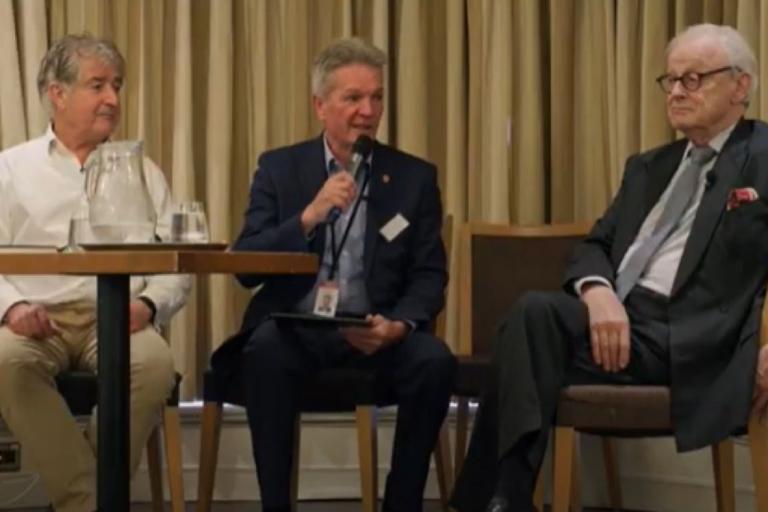 Our third bi-annual climate summit took place recently. The summit focused on how to improve nature and build climate resilience in Essex. The aim was to support collaboration between local and national experts. During the event, we welcomed several climate change experts who delivered key-note speeches. 
We are already working to improve the natural world in the county. Work is ongoing through our climate focus area and local nature recovery strategy. The Essex Forest Initiative has also seen more than 240,000 new trees planted in Essex. We plan to plant another 100,000 trees by 2025.
Chair of Natural England, Tony Juniper CBE, spoke at the event. He praised leaders in Essex for their proactive approach to improving nature. He said:
I'm hugely inspired by the leadership being shown in Essex.
Among the other experts who attended the summit was Rt. Hon. Lord Deben, former chair of the Climate Change Committee and Dr Simon Lyster, Chair of the Essex Local Nature Partnership. Dr Lyster chaired a panel discussion exploring nature recovery, regeneration and resilience in the county.
Councillor Peter Schwier, Essex County Council's Climate Czar and Cabinet Member for Environment, Waste Reduction and Recycling, said:
I'm delighted that we have been able to host another successful climate summit and pleased the work we are doing in Essex has been recognised.

These summits allow us to bring together experts from across the nation to collaborate and share ideas on how Essex can mitigate the effects of climate change.

In Essex we want to be an example for others to follow, and to do that we need to go above and beyond.
Related news