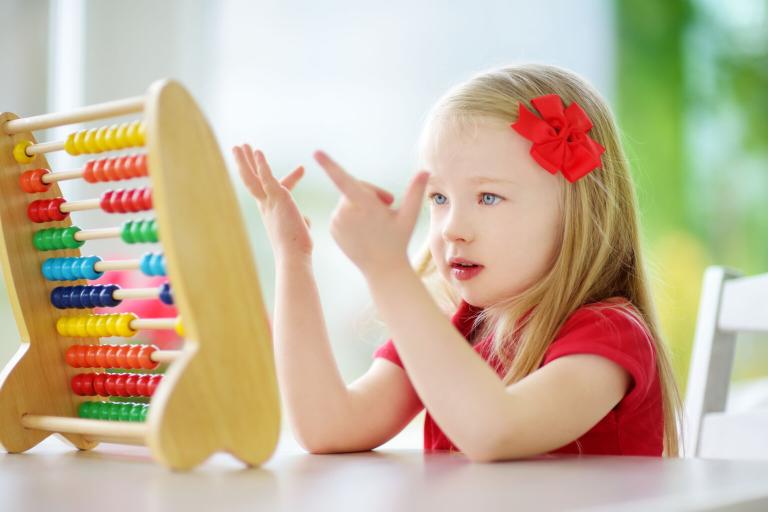 Essex Year of Numbers is a countywide campaign that aims to inspire a love of learning, with a focus on numeracy. It is a year of exciting learning opportunities, fun events and initiatives aimed at children aged 0 to 18-years-old. The events aim to give every child's maths skills a magic boost.
Parents can also access guidance and support through the programme to help build numbers and learning into homelife. Parents, caregivers and family members play a vital role in a child's education. You can support children at home with homework and number-based learning.
Low numeracy skills can disadvantage people later in life and lead to problems such as debt, unemployment and even poor health. Essex Year of Numbers will help people of all ages and backgrounds to improve their numeracy skills and feel confident using maths.
Upcoming events 
Take a look at some of the upcoming events happening in your area. This section will be regularly updated, so please keep an eye out to see what's happening!
Essex Year of Numbers Winter Talks
Discover fun ways you can explore maths at home in this interactive show which combines mind-reading tricks and games.
Rob Eastaway is delivering the talk for children 6-years-old and above. Rob is the author of several maths books, including the bestselling 'Maths for Mums and Dads'. 
'Count Me In' music production and DJ skills sessions
Count Me In focuses on how numbers are used in music production and DJ skills.
Young people aged 10 to 18-years-old can learn DJ skills and get hands-on experience with the DJ deck. Essex County Council Music Service are hosting free two-hour sessions weekly at the locations below:
Southernhay Youth Centre, Basildon – Mondays 4pm to 6pm
Brentwood Youth Centre (The Hermit Club) – Tuesday 4pm to 6pm
Hare Street Youth Centre, Harlow – Fridays 4pm to 6pm
For more information and to book contact essex.yearofnumbers@essex.gov.uk
Read and Count with Me Under a Tree
Encourage your little ones to enjoy the great outdoors with Read and Count with Me Under a Tree bags. The bags contain picture books to share with your little ones to encourage literacy, numeracy and a love of nature from an early age. Titles include 'Mad About Minibeasts' by Giles Andreae and a selection of other outdoor themed stories.
Borrow a Read and Count with Me bag from your local library to use in green spaces across the county.
The Essex Year of Numbers Advent competition has launched
We've launched our Essex Year of Numbers Advent competition. Children and young people can countdown to Christmas with a sprinkling of maths magic this December. From Friday 1 December to Sunday 24 December, we'll be sharing daily maths questions for children aged 7 to 15-years-old. 
In the Essex Year of... app you'll find a festive Advent calendar where you can open a new door each day. You'll need to crack the maths puzzle and submit the correct answer to be in with a chance of winning the daily maths related prize. Read the terms and conditions for the Essex Year of Numbers Advent competition.
Download the Essex Year of... app
The Essex Year of... app will inspire you and your child to enjoy the magic of maths with confidence. You will find useful learning resources and information about upcoming events. Plus, you can join our countdown to Christmas, where we'll be sharing a daily maths puzzle throughout the advent period. 
For more information on the Essex Year of Numbers advent competition and to take part please download the Essex Year of app. 
Download the Essex Year of app from the App Store  
Download the Essex Year of app from Google Play 
The Lord Lieutenant competition 
The Lord Lieutenant has launched a competition to kick-off the Essex Year of Numbers. We're inviting children and young people to create a 2D/3D display (maximum size 1m2 or 1m3), with a short video presentation creatively showing the many ways numbers are used in everyday life.  
Entries can include number patterns, diagrams, calculations, explanations, photographs and models. The competition offers students the chance to think creatively about maths and its everyday use. Further information and terms and conditions are available in our latest news article.
Available support for parents
By helping your child at home, you demonstrate the importance of learning, which makes a huge difference to your child's progress. There is a range of support available from education settings to libraries.
Your child's nursery or school is a great source of support. We encourage you to talk to your child's education setting about embedding numbers into your home life. This can be particularly useful if you are struggling with your child's homework and need help.
Staff and volunteers at your local library can also offer support with your child's numeracy. Find your local library online. If you are keen on developing your maths confidence, you can do so with our Multiply programme.
Families can access support from the Nation Numeracy website. The free family maths toolkit provides a range of ideas and free activities to help families enjoy maths together. 
Leadership Counts Conference
We recently attended the Leadership for a Sustainable Future Conference, Leadership Counts Conference for year 12 students at Anglia Ruskin University.
We caught up with some of the speakers to find out why maths is important to them for their roles.
If you have any ideas of what you might like to see for Essex Year of Numbers or if you have any questions please email essex.yearofnumbers@essex.gov.uk
Related news