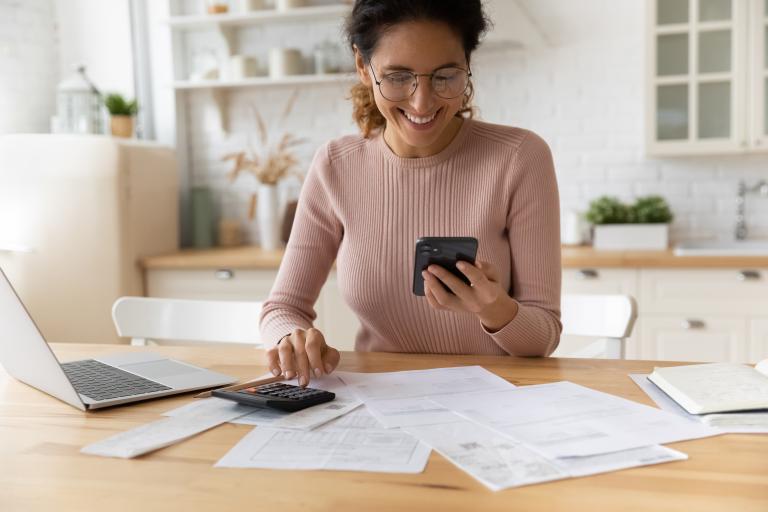 Essex County Council is delivering the Multiply in Essex programme and encouraging residents over 19-years-old to take a free course to improve their maths skills.  
A Multiply programme on financial wellbeing, delivered through Enable East, explores the important link between finances and wellbeing.  
Enable East (a part of the Essex Partnership University NHS Foundation Trust) and Multiply have created a safe and inclusive space for participants to share their feelings and learn about subjects like budgeting, managing a household income and making positive purchasing decisions. The programme is delivered in four sessions over a four-week period. Participants are encouraged to find solutions and identify personal goals along the way.  
John Holmes, Business Development Manager at Enable East, said: "What we identified pretty early on is that a big issue with finance and maths is avoidance. So, if people have minor mental health conditions like anxiety, depression or maybe they've got a disability, they might avoid dealing with issues related to finance. If you're in a poor state mentally, you might not be able to plan your monthly finances better, and you may spend emotionally."  
Participants are taught tools to create a simple budget, separate luxury items from essentials and manage their spending effectively. The course then focuses on creating positive relationships with money, and how to tackle emotional spending and income-related anxiety. It includes a bespoke 1:1 session where participants can get advice and support for their individual financial concerns.  
Leander who attended a course at Colchester said "I particularly enjoyed learning about emotional spending and sensible habits". When asked which parts she found the most useful, she said: "Thinking about essentials/luxuries and going away/coming back before deciding to buy."  
John said: "The cost-of-living crisis is another big thing that we wanted to tackle with our course. And the impact has been overwhelmingly positive. Over 90% of our participants say that they feel positive about their relationship with money after they've been on the course. 100% of our participants have said they'd recommend it to a friend."  
Liz attended the course at Greenstead, hoping to learn some tips on managing her finances. She said: "The part I found most useful was the advice to keep track of actual spending and ways to save money to make use of what we already have." She added that she found the course "really inclusive, friendly and supportive."  
Enable East's Multiply financial wellbeing course offers participants opportunities to learn from personalised 1:1 sessions, and to share and learn from each other in group sessions. Participants must be over 19 years old, based in Essex and not have a Maths Level 2 qualification (GCSE/O level) at grade C/4 or above.  
Related news