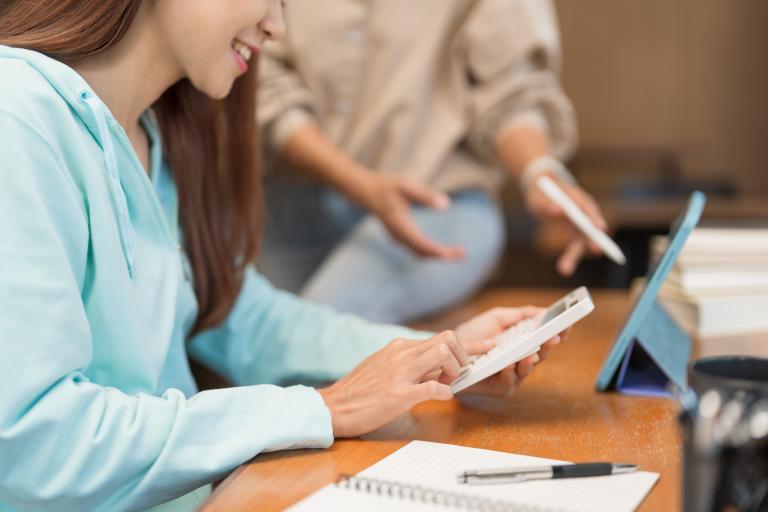 The free maths programme for Essex residents aged 19 and over is encouraging more adults to learn maths in a different way to how they were taught at school, and it is getting results.   
Multiply is specifically aimed at adult learners aged 19 and over who do not have a level 2 qualification in Maths (GCSE/O level) C or above. 
Delivered through a network of providers, it helps adult learners revisit maths and advance their ability at their own pace. Multiply in Essex, managed by Essex County Council, helps adult learners across Essex challenge themselves and confidently pursue their careers, studies or personal development.   
Most importantly, it helps eliminate age as an obstacle to learning maths.  
Kersti Harding, Business Director at Debut Academy, has witnessed the positive effect of the Multiply programme on adult learners.   
Kersti said: "Multiply makes such a difference. Sixteen to eighteen-year-olds get help with Maths and English, whereas over 19s don't get much assistance or funding. The majority of our learners are between 28 and 35 years old and have not been in education for a while. Multiply gives us the extra resources to develop their maths skills."  
Maths skills are crucial for routine tasks in the beauty industry. They help with everything from ensuring there is enough stock for treatments to using ratios for mixing acrylics.   
Multiply helps learners understand real-life applications of maths. Through the Multiply programme, Debut Academy was able to customise materials and create bespoke workbooks for their learners. The workbook establishes a connection between learners' maths skills and their work in the beauty industry, explaining how it can benefit their employability and entrepreneurship.  
 Kersti said: "In the beauty industry, we like to learn through doing. We are kinaesthetic learners."  
"We find that, with the Multiply workbooks, the students are more open to maths because it can be directly applied."  
All learners at the beauty training academy take an initial assessment to find out their maths ability, and start to work towards the next level. They undergo the assessment again at the end of their course.  
Kersti said: "We have never had such an increase in maths skills. We are seeing learners go up two levels from where they started. I definitely recommend Multiply to other businesses. It was really lovely to work with the Multiply Team at Essex County Council. They were helpful and gave us a lot of support. Feedback and results have shown that individuals can really benefit from the Multiply initiative."  
Find out more about free Multiply courses available across Essex.  
Related news